Support: Colossus
Colossus Windows driver
To install the Windows driver:
Leave your Colossus plugged into your PC. Follow the following steps:
Download the Colossus driver (click the Download button above).
Click to install.
At the completion of the driver install, you should see a message which says Drivers have been updated successfully.
Reboot your PC to enable the new Colossus driver.
Name: Colossus_Driver_1_8_31093_0.exe
Size: 6.5 MB
Updated: 4/09/2013
Colossus applications
WinTV v7 application and TV tuner driver download package
WinTV v7 installation package, version 3.9g
For Windows 8, 7, Vista and XP
File name: wintv7_cd_3.9g.exe
File size: 151.4 MB
Date: 02/12/2015
This download is a complete installation package, including drivers for supported WinTV products plus the WinTV v7 application and utilities.
Installation notes:
A valid WinTV application CD-ROM will be needed to install this WinTV v7 version. Any WinTV v6 or WinTV 7 application CD can be used during the install. If you do not have your original WinTV CD-ROM but would like to update to WinTV v7, you can purchase a new CD on the Hauppauge webstore for $9.95
If you have a WinTV v7.2 CD-ROM with Extend, then the latest version of WinTV Extend will also be installed.
To install the WinTV v7 application update
Download the WinTV v7 installation package to your PC. After downloading this file, the file is normally saved in the Download directory on your PC
Insert your original valid WinTV CD in your CD-ROM drive
Run wintv7_cd_3.9 from the Download directory on your PC
This will complete the driver and application installation for your WinTV.
To install WinTV v7 on a PC or laptop without a CD-ROM drive
If your PC or laptop does not have a CD-ROM drive, do the following:
at the conclusion of the installation a dialog box will pop up saying "Activation required"
Click Enter Product Code
You will find the Product code on your WinTV v7 Installation CD
Enter the Product code including dashes and dots
Release notes for WinTV v7 version 3.9G:
Update to the WinTV-HVR-955Q driver to fix problems seen when switching channels quickly
Fixed an error "You do not have access to make the required system configuration modifications..."
Increased Pause Buffer bar size
Fixed TitanTV tvpi file association bug
New NOVA-HD-USB 2 driver to fix issues in Turkey and other countries with low symbol rates
New HVR-1975 driver to fix issues with 6875 Symbol rate
Fixed no Extend tab showing on upgrade installation
Beta software for Colossus
None at this time
Hauppauge Capture for Colossus
Hauppauge Capture version 33251
Version 33251
Date: September 7, 2015
Skipback function in the Capture tab so you can record in the past
Includes FaceCam frame. The setup for frames is in the Settings tab. You can make your own frame too! Just create a png file with a megenta background where you want FaceCam to go, and drop the PNG file in Users -> Public -> Hauppauge Capture -> Effects. It will then show up in the list of frames in the Settings menu.
Updates in this version
New HD PVR 2 driver (1.6.33232) included to help fix problems when recording at very high bitrates
Fixes issue with passthrough audio not working on HD PVR 2 Gaming Edition
New function: HD PVR Rocket will not remux when Mic is set to none or the Rocket microphone, capturing direct raw TS output of the device
Improvements to SkipBack mode
Cleaning up temp-x-xxx.ts files which might be left behind
Fixed an issue where video could end up 15 seconds behind live, if signal dropped or HDMI cable was removed
Fixed issue with record button not working on HD PVR Rocket
Fixed issue where mute status could get in the wrong state after app restart (from Edit and Capture tabs)
Fixed issue with USB Mic levels were not set correctly on HD PVR Rocket
Fixed issue on HD PVR Rocket where it would show "Waiting for HDMI Input" rather than real resolution
Improvement in webcam mode for HD PVR Rocket
Fixed issue where HD PVR Rocket might not show video
Fixed an issue where turning off a DisplayPort monitor while recording could stop the recording from continuing
Comments, questions on this beta version? Please e-mail us at: support@hauppauge.com
To install:
Download Hauppauge Capture to your Colossus based PC
Run the installer
After installation, you will be asked to reboot your PC. Please reboot.
Once your PC is rebooted, you will see the Hauppauge Capture icon on your Windows desktop. Run it. No other setup is needed.
New features in this version:
Adds .M2TS recording option/editing
Improved MP4 Export function
Adds microphone recording for Colossus
Fixed an issue recording at high constant bitrates on Colossus
Adds Chinese Simplified, Chinese Traditional and Japanese language support
IR Blaster installation and configuration
IR Blaster Configuration program
irblast_28025
This program configures the IR blaster for use with the WinTV v7 application. Included is the selection of the set top box and the learn mode.
Name: irblast_28025.exe
Size: 414KB
Updated: 2/3/2010
IR Remote/Blaster Hardware Installation Guide
IR Remote Blaster QuickInstall Guide
IR Remote control application
IR Remote control version 28015
Remote control applet for use with WinTV 7. After you run this applet, an icon will appear in your Windows device tray showing that the Hauppauge remote control is active.
Name: ir32_28015.exe
Name: 442KB
Name: 2/3/2010
Manuals for Colossus
WinTV v7 installation and use, with IR Blaster installation instructions
WinTV v7 Setup and Install, with IR Blaster installation instructions

QuickInstall Guide
Colossus QuickInstall
version 1
Recording high definition video from an Xbox 360
Note: Before connecting your Xbox 360 to the HD PVR or Colossus, connect it to your HD TV set to make the settings. By default, the Xbox 360 will be set to 1080p and HD PVR and Colossus will not work with this resolution. You will need to change your Xbox 360 to 480p, 720p, or 1080i.
Connection diagram
Click for larger image
Watch this YouTube video for Xbox setup instructions, or look below for screen shots
http://www.youtube.com/watch?v=2HeOiDjBeL4
Step by step instructions for the Xbox 360
First, turn on your Xbox 360 and navigate to the main menu.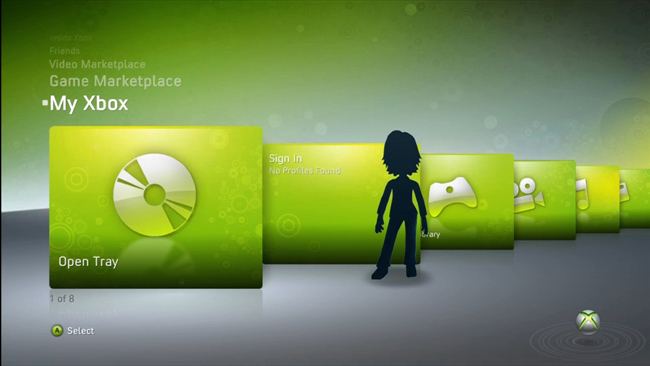 Navigate to the last menu on the right and go into System Settings.
Go into Console Settings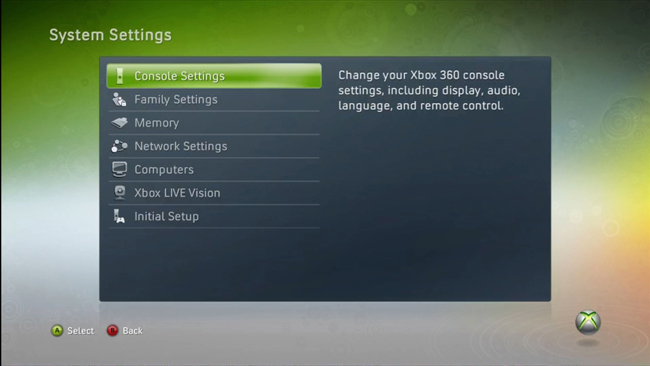 Go into Display.
Go into the HDTV Settings.
Now select the resolution you want.
The HD PVR will only work with 480p, 720p, and 1080i. If your system is currently set to 1080p. change it to 1080i.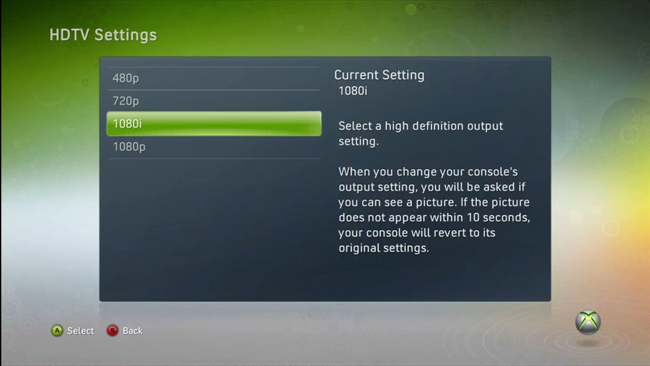 When you select the new resolution, you will be asked if you want to keep the new settings. Please select Yes, keep these settings.
You are now done.
Please turn off on your Xbox 360 and connect it back to your HD PVR or Colossus using component cables.
Recording high definition video from a Playstation3
Note: Before connecting your PS3 to the HD PVR or Colossus, connect it to your HD TV set to make the changes to the PS3 video modes settings. By default, the PS3 will be set to 1080p and HD PVR and Colossus will not work with this resolution. You will need to change your PS3 360 to 480p, 720p, or 1080i.
Connection diagram
Click for larger image
Watch this YouTube video for setup instructions, or look below for screen shots
Step by step instructions
Before connecting your PS3 to the HD-PV or Colossus R, you must set the proper PS3 video output. These are instructions on how to do this.
First, navigate to the Settings column on the PS3 main screen.
Scroll down to Display Settings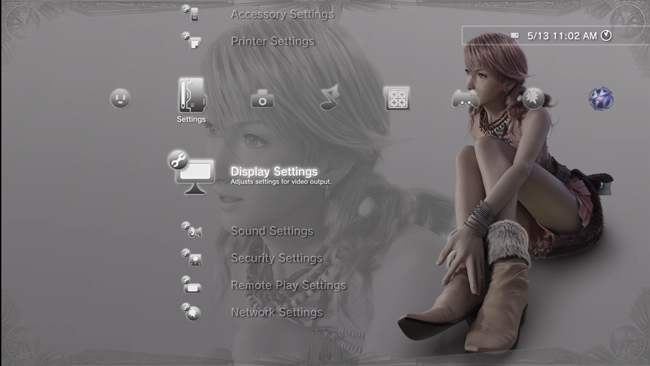 Select Video Output Settings.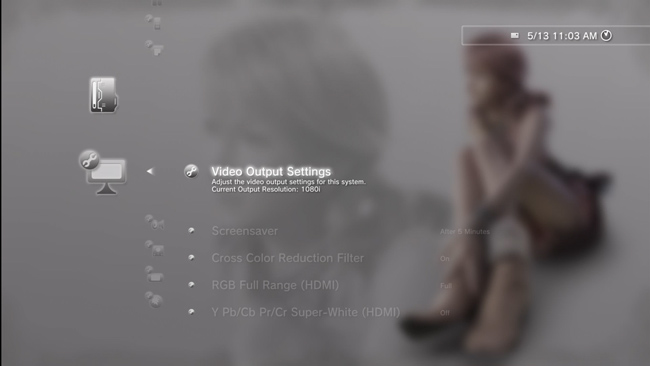 Note: You should have your component cables attached to your TV. If not, please take a moment to attach the component cables to the TV.
Select Component/D-terminal. You will then be given a confirmation and after proceeding, you need to change your TV to the component video.
Next you will receive a screen were you will select the desired input resolution.
HDPVR and Colossus can accept up to 1080i so select 1080i. You can also select 480p and 720p.
After selecting 1080i, hit X Enter to go to the next step.
Confirm that you have selected 1080i by clicking X Enter.
Next you will be prompted to set up the Audio Output Settings and then click X Enter.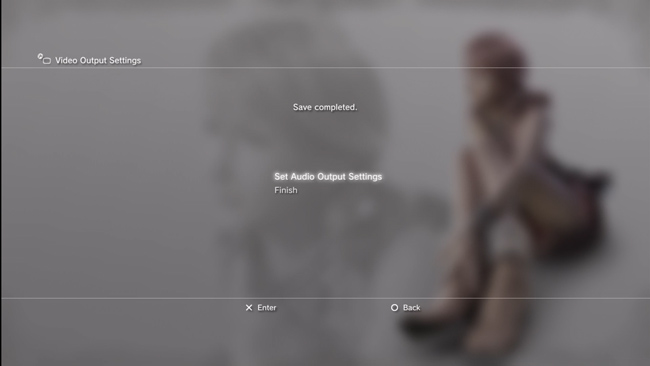 Here you will select either audio input connector or optical digital (cable sold separately). Chose the way audio will be connected to the HD PVR/Colossus.
You will be shown the audio settings. Click X Enter to continue.
If you select Audio input connector you will be prompted to finalize the setup.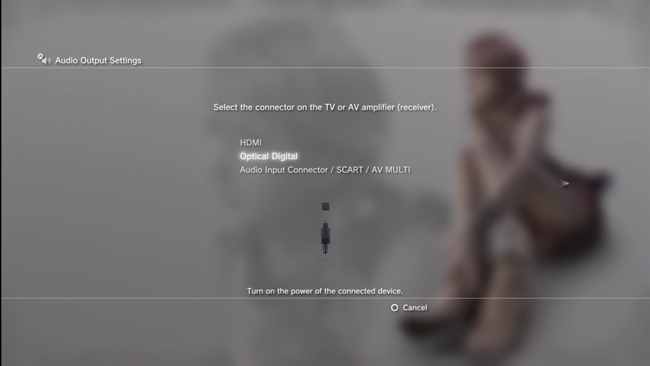 If you have selected optical you must select the compatible formats either PCM 2ch or Dolby 5.1.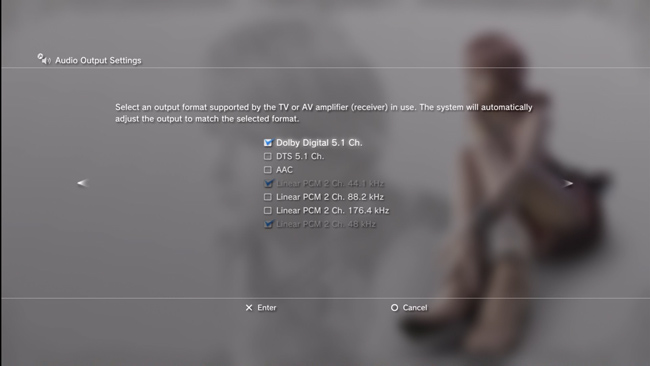 After you confirm your audio settings, you may now power down the PS3 and connect it to your HD PVR / Colossus.
When you open the Arcsoft capture module, select YPrPb for you video input and either RCA back (if you selected audio input connector) or S/PDIF (if you chose digital optical) for your input audio.
Then capture some high definition video!
Colossus and uploading videos to YouTube
To change the upload resolution for Youtube, click the Option button in Showbiz (upper right hand corner) and select Preferences in the dropdown menu. In the Preferences window click on the tab that reads Others. At the bottom of this tab will be the upload resolution to default to when uploading clips (by default set to 240p). View the Preferences page
Prodinfo: get information on your Hauppauge TV tuner
Download Prodinfo
Prodinfo.exe is a program you can run which will extract information about the WinTV product you have installed such as model and serial number, MAC address, revision, and features which can be used to identify the exact model of your product. The driver for the device must be installed in order to run Prodinfo.exe
HCWClear: remove the Hauppauge driver and applications from your PC
Download HCW Clear
HCWCLEAR.exe is a program you run to remove all driver and files that were installed with the installation of the Wintv program.