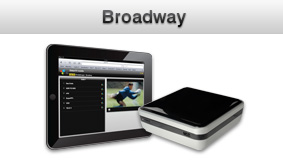 Broadway TripleHD 292 (new!)
Broadway Triple HD 292 can be used with Freeview HD, Freeview and digital cable (DVB-C). Watch live TV on your smartphone or tablet - wirelessly!
Broadway is a new way to watch live TV on your iPhone, iPad, Android device or PC and Mac – at home via Wi-Fi or around the world via the Internet.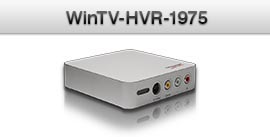 A new universal TV tuner for Asia, Europe and North America.
For PAL, NTSC,DVB-T, DVB-T2, DVB-C, ATSC and QAM!! Plus analog video in with hardware MPEG-2 encoding.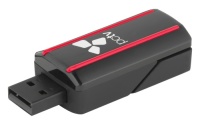 Nanostick T2
New! Nanostick T2. The world's first DVB-T2 receiver turns your PC into a Freeview HD PVR!
Lets you receive all unencrypted Freeview HD channels!
Streams SD live-TV to iPhone, iPad or any Mac or PC !