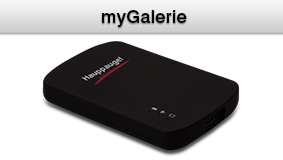 New! myGalerie
Portable extra storage for your Apple and Android device with unlimited access to your favorite videos, music, photos via Wi-Fi!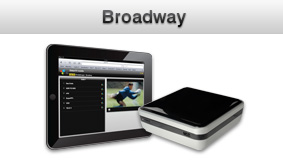 Broadway TripleHD 292 (new!)
Broadway Triple HD 292 can be used with Freeview HD, Freeview and digital cable (DVB-C). Watch live TV on your smartphone or tablet - wirelessly!
Broadway is a new way to watch live TV on your iPhone, iPad, Android device or PC and Mac – at home via Wi-Fi or around the world via the Internet.