AndroiDTV
New! AndroiDTV. (model: 78e) is a revolutionary pluggable TV Tuner which turns your Android mobile, tablet or Windows PC into a full-featured TV and PVR.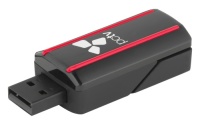 Nanostick T2
New! Nanostick T2. The world's first DVB-T2 receiver turns your PC into a Freeview HD PVR!
Lets you receive all unencrypted Freeview HD channels!
Streams SD live-TV to iPhone, iPad or any Mac or PC !